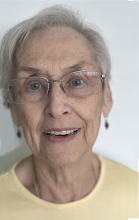 Louise Earl is a versatile painter that works in oils, acrylics, and watercolor. She prefers landscapes and still life work in oil. However, in her body of work are figurative pieces, children, and other portraits She has also painted furniture with interesting designs and patterns.
Louise is from Salt Lake City, but has also lived in Spokane, Washington, Palo Verde, California and Ardmore, Oklahoma. Each of these locations have influenced her work.
In high school, and even before, she took all the art classes available to her. Her more serious training and education began in Fashion Design at the University of Utah.
Later she studied Interior Design at Brigham City University. She has worked in the interior design field for most of her working life. She has taught the beginning Visual Design class for BYU Salt Lake.
In 2005 she studied at Art School Giverny painting each evening in Monet's Garden when the shadows lengthened giving great dramatic effects. While there she painted in many of the locations that the Impressionists painted in.
She has studied with many local artists and has learned from each. She may paint as many as four oils in a week, believing that practice is an important part of being a successful artist.
Drawing on her design and academic experiences have helped her define the use of color and composition, line, and texture in her work. Her work reflects her many world travels, as well as the local plein-air opportunities.
Her approach is full of variety in technique and subject matter, while showing many traditional influences. The unique combination of elements that Louise Earl brings to her work, artistic, personal, and professional, gives her the credibility of an original artist.