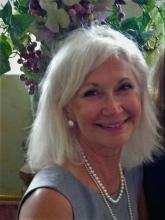 Clouds and skyscapes have always
held my attention.  I can't count the number of times that the car comes to a stop so that I can get the photo of a cloud formation or a storm rolling.  This body of work explores and interprets some of those Skyward images.  I have used traditional materials predominately watercolors and oils to capture these moments in life.
My paintings are a fusion of realistic and interpretive elements.  My goal is to cause those who see my work to pause and look for the story within.