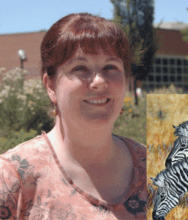 I love travel, if only I could do it more often. When I go, I indulge my interest in photography, taking hundreds of photos of just about everything. With a strong emphasis on animals and landscapes.
I'm not very good at selfies. I went to Yellowstone in the autumn, shortly before Covid 19 shut everything down. I went with two of my closest friends, we drove all over both Yellowstone and Grand Teton. I saw my very first, and so far only, wild bear. Safely from the car, but very close. We spent an hour in the cold morning mist watching a bull elk defending his harem from a rival bull. Hearing their bugles from fairly close.
Last year, with my friend Karen, we flew to Iceland, starting in Reykjavik, renting a car, and driving most of the Ring Road. Ever since I read about their volcanos in National Geographic as a child, Iceland has attracted me. We were able to see the museum built around the eruption of 1973 in the Westman Islands, the very one I had read about all those years ago. The geology of the island is stunning, you can walk between the actual continental plates of North America and Europe. There is volcanic evidence everywhere, along with hot springs, glaciers, waterfalls, and black sand beaches. The
Vikings settled in Iceland 1000 years ago, bringing their horses and sheep. The livestock has not been bred outside Iceland since then, and now are their own unique breeds. Riding an Iceland horse was a thrill, as was taking so many photos of them as we traveled. We also saw where puffins nest, on a steep grassy hill above the sea.
Once I come home, I go through my photos over and over, finding inspiration for my paintings.
Sometimes combining images, sometimes painting the original composition of the photo. Here are several of my paintings, all taken from my original photographs.
Caryn Feeney