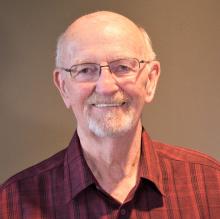 I once read that "A house without Art Is like a house with no windows."
I am a self-taught oil painter with an eclectic approach to the many subjects I wish to portray. The beauty of our landscape is a never-ending source of inspiration for me as a painter and conservationist. However, numerous domestic and historical scenes also strike emotional chords that say, "Paint me".
I occasionally do Plein Air Paintings, but my primary references are photographs which I have taken during many years of extensive travel. I now find it impossible to go anywhere without looking for things or places to paint. Even if it means stopping on the side of an Interstate to shoot a picture.
Whenever Clients acquire one of my paintings, I try to foresee the time when their Children, Grandchildren and Great Grandchildren will still be enjoying it. I am a firm believer that Art is one of the most beneficial and cost-effective purchases a person will ever make. In the future, money used to pay for most disposable merchandise will be long gone, as well as the items purchased. But, that initial investment in a beautiful work of Art, will continue bringing joy to its owners through generations of time.
Contact Jim for information and/or purchase