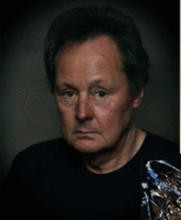 I am an abstract expressionist artist.
My Paintings  are non objective rhythm in tone. In the abstract images of my art, I attempt to converge visions of color and movement to create unexpected configurations of line and form, which will bring to the viewer a interpretation informed by his or her own experience.
In each of my works there is a complexity inherent in the manner in which everything comes together, creating what I hope is an extra-ordinary synchronicity that speaks of a depth of meaning and purpose. Jazz music has a profound influence on the way I approach my art. I paint to the sound of jazz music playing, depending the mood I am feeling I try to wed that rhythm, melody, and lyricism to emotional movement within the form, color, and content of my work. What results, for me, is the imagery of pure emotive expression.
In the end I strive to create an art that is meant for everyone, to which anyone can connect, through his or her own experience.  For me, it is this poetic and representational aspect of painting that ultimately conveys the reality of the emotive force from which it springs.
Contact Cary for information and/or purchase.