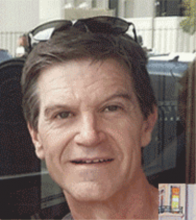 I have been painting seriously for the past 12 years. I am a self- taught artist. I joined Art at the Main 7 years ago. As one of the directors of Art at the Main (located inside the beautiful Salt Lake City public library) I am responsible for the look of the physical gallery. Being a member of a co-op gallery is very satisfying.
You get to work with artists of different skillsets. These different skillsets help push me to further improve my skills as an acrylic artist. My style is photo realism.
My range of subjects are varied. I paint animals, portraits, people in general, landscapes, floral, automobiles, trains, still life and cityscapes. I enjoy doing commissions and have done many. I love the challenge that art presents and as long as it's challenging I will continue turning out works that are hopefully pleasing to the eye.
Contact Adrian for information and/or purchase.