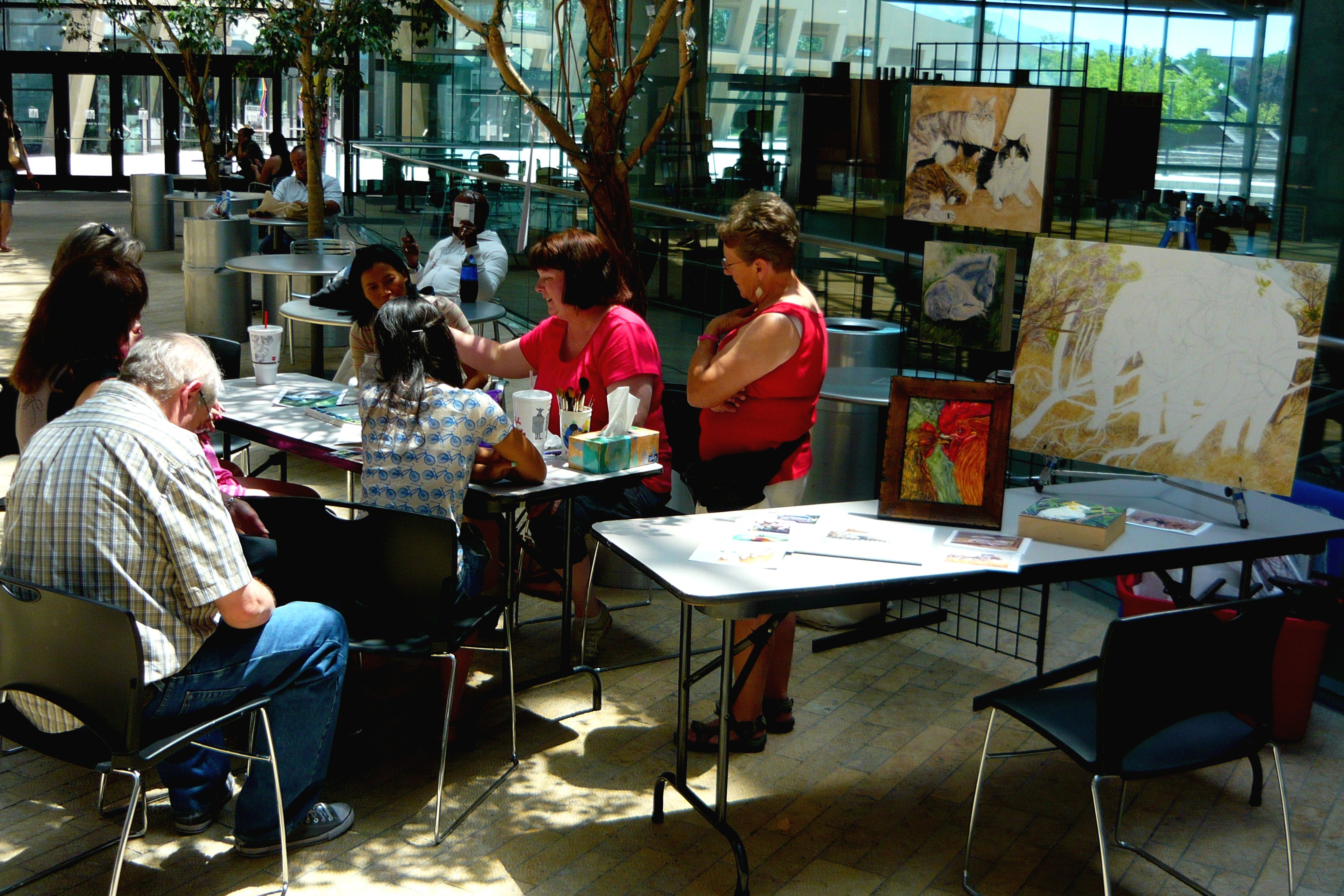 Art at the Main re-opened - again - on March 1st!
Free 2 Hr. parking in the library lot
 
Featured Artist Receptions 
Our reception will be Saturday, April 9th, from 2-5 pm.
We will have music and light refreshments.
Demonstrations - Art at the Main artists love to share their talents in the Studio Window next to the gallery.
Stay tuned!