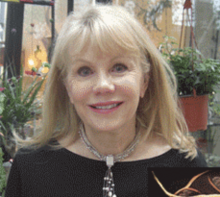 I use reference photograph's which I have previously taken and work in a realistic style.  Using a photo as a reference, it allows me artistic interpretation for the painting.  In painting a landscape or sill like, I attempt to convey to the viewer a sense they are experiencing the actual "seeing of the subject".
I am inspired how beautiful Utah scenery is for landscapes and for my still life the quality of light that reflexes on the subject.
Art Education:  I am currently studing with Bonnie Posselli and Donna Parson.
Galleries:  Palmer Gallery, Bountiful Gallery, Holiday Library, and Zion's art show.